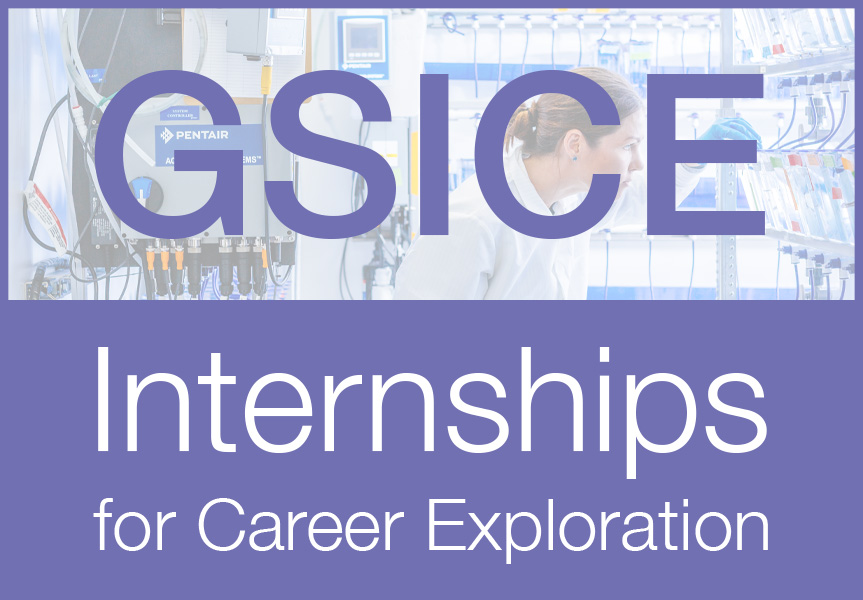 Are you a Ph.D. candidate looking for hands-on experience in a career path outside of academic research? Would you like to learn how to identify, secure, and succeed in an internship or experiential learning opportunity? If so, the GSICE (Graduate Student Internships for Career Exploration) program may be for you. Join us to learn more over lunch.
Overview of the GSICE Course
The GSICE Course takes place during the Spring 2020 quarter, and will prepare you for interviews, orient you for your future internship, and equip you career development skills that will be useful after graduation. We'll tell you how the course works and what you can expect to learn.
Overview of GSICE Internships and Experiential Learning
The goal of the GSICE internship is to provide students with hands-on experience outside of research academia. We'll share information about how internships work, where students find them, and what to expect.
Q&A
Take a look at the GSICE website and bring all your questions -- we'll be happy to answer them!
Please note:
Lunch will be provided, so registration is required
Presenters:
Bill Lindstaedt, Assistant Vice Chancellor, Career Advancement, International and Postdoctoral Services 
Linda Louie, Program Director for Career Exploration, Experiential Learning, and Employer Engagement
---
UCSF is committed to making its facilities, activities and events accessible. To request accommodations for this event, please contact Trish McGrath ([email protected]) at the Office of Career and Professional Development at least one week before the event.
---