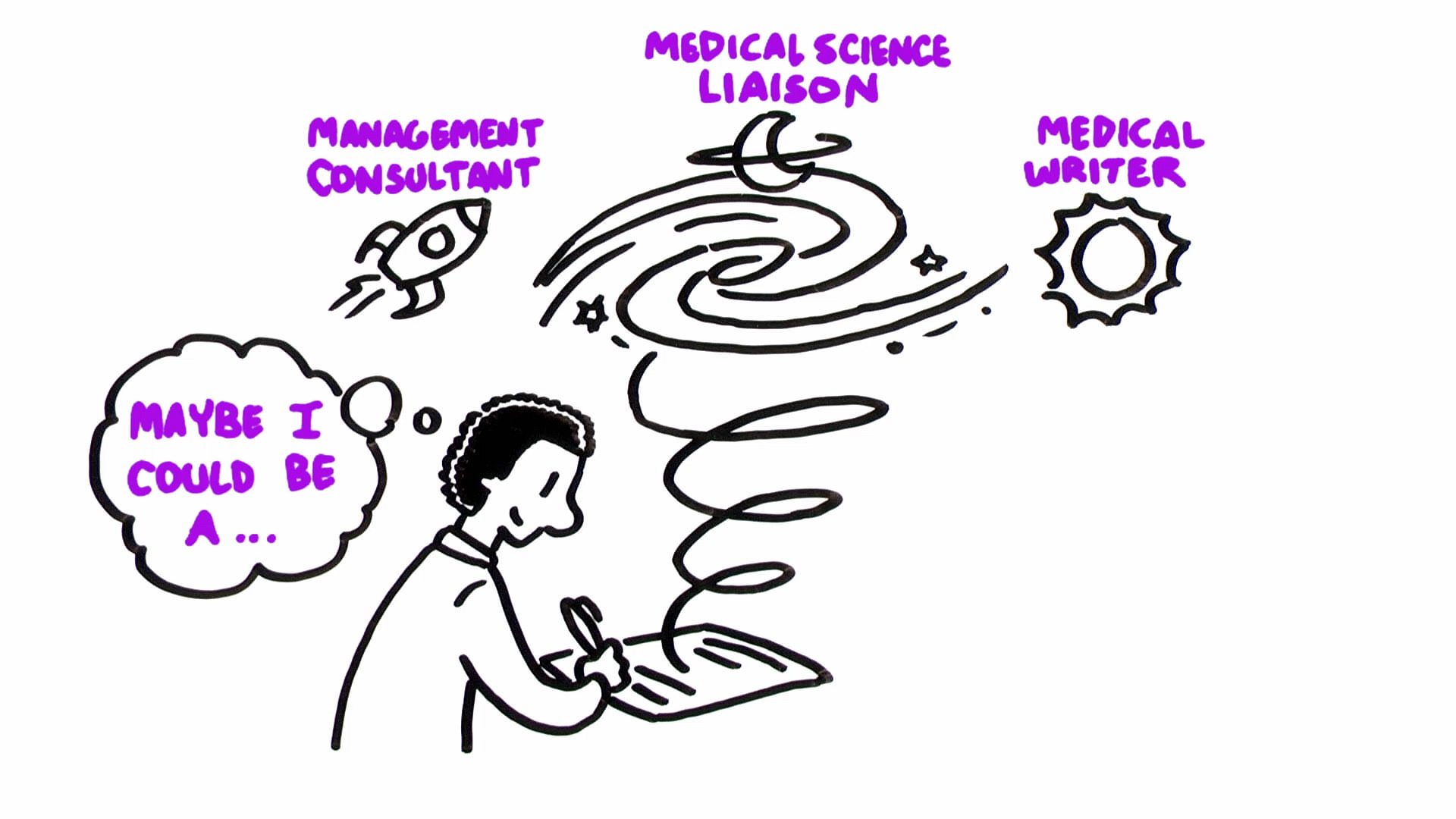 The MIND program is divided roughly into two phases: a catalytic course, and career exploration in peer teams. The goal of the program is to teach biomedical trainees how to explore careers effectively. Please note that if you are in job-search mode, we recommend that you instead use the Office of Career and Professional Development's services for job-seekers.
---
Program Dates 
The next Catalytic Course will take place in late Spring 2021 (Fridays starting in mid-May), and peer teams will take place in Summer/Fall 2021.
Please see the "How to Apply" page for specific dates and details about the MIND program, as well as information about how to join the next cohort (Spring-Fall 2021). 
---
Phase 1: Catalytic Course
Trainees will develop the skills and knowledge to effectively explore possible career pathways. Participants will learn about the theory of working identity, will use the UCSF-authored myIDP tool, and will apply an iterative approach to career exploration. Course content is designed to be "catalytic", rather than comprehensive, and will prepare students for the second phase of the program.
2020 catalytic course syllabus 
Goals of Phase 1
List the activities leading to successful career transition and reinvention.
Identify 2-3 careers that best fit your unique skills, interests, and values (S,I,V) using the myIDP module.
Identify professionals in your careers of interest who you would like to add to your network.
Define your goals for an informational interview, and prepare the materials needed to initiate and conduct one.
Synthesize and reflect on the information you collect about careers of interest to assess alignment with your S,I,V.
Improve and complement your training experience at UCSF.
---
Phase 2: Career Exploration with Peer Teams
Trainees will explore careers of interest by meeting in small peer teams, and by connecting with professionals ("MIND partners") who have offered to share their skills and experiences with participants of the MIND program. Trainees will find partners through many channels, including a UCSF alumni database called UCSF Connect. They will contact these partners, and meet with them to learn more about their career trajectories and jobs. Participants will then summarize what they learned in a brief write-up, and share it with fellow MIND participants. The Peer Teams will meet for two hours, twice a month.
How do Peer Teams work?
You will meet every other week with your peer team. In these groups of 5-7 peers you'll be setting career exploration goals, and holding one another accountable to those goals. The peers in your team will challenge and support you as you structure your time, brainstorm how to overcome obstacles, meet your deadlines, and find confidence in your career direction. In return, you will support and challenge your team members in the same way.
Each team will be assigned 1-2 MIND Program facilitators. These facilitators will help teams establish effective meeting structure and norms, keep the focus on problem-solving, and watch the time to make sure that everyone receives attention from the group.
Goals of Phase 2
To motivate you and hold you accountable for exploring career paths of interest
To provide support through the challenges of career exploration
To boost confidence in your career choice
To improve your teamwork and communication skills, since employers report these are critical for success in most careers
To develop career exploration skills that you can use as needed in the future!
The Peer Team phase will conclude with the development of a career plan at the end of the program.