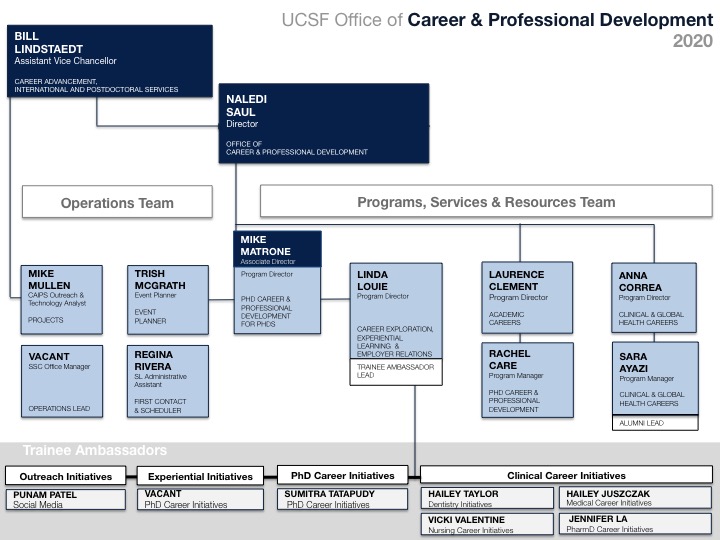 The Office of Career and Professional Development Team:
---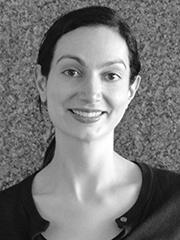 Sara Ayazi, JD, MS
Program Manager/Career Counselor, Clinical Careers  
[email protected] (415) 502-2818
Sara Ayazi serves as the Career Counselor/Program Manager at the Office of Career and Professional Development. She provides one-on-one career counseling to students pursuing clinical careers, and designs and presents career and professional success programs and resources tailored to these students.
Sara has over five years of experience in higher education, and has worked at career centers at UC Berkeley, City College of San Francisco, and University of San Francisco School of Law. Prior to commencing her position at UCSF, she served on the Engineering Team at the UC Berkeley Career Center where she provided counseling and developed programs for students majoring in engineering and the physical sciences. In addition to her career counseling experience in higher education settings, Ayazi has also provided job search assistance to nurses while at JVS, a workforce development agency in the Bay Area.
Prior to entering into the career counseling field, Ayazi served as an attorney for the University of Connecticut where she advised the institution on a wide range of issues relating to higher education law.
Sara earned her Master of Science in Counseling at San Francisco State University, a Juris Doctor from the University of North Carolina at Chapel Hill, and a Bachelor of Arts in Sociology at Vassar College.
---
Rachel Care, PhD
Program Manager, PhD Career and Professional Development
[email protected] (415) 502-0239
Rachel Care is a Program Manager serving the career and professional development needs of researchers. She develops and presents programs tailored to trainees at every stage, from choosing a thesis lab to preparing job application materials. She works with Program Directors to support trainees seeking both academic and non-academic careers.
As a graduate student at UCSF, Rachel worked with the Associated Students of the Graduate Division and Graduate Division leadership to develop and disseminate the results of a Mentorship Climate Survey. She served as a liaison between student, administrator, and faculty groups to use this data to effect campus-wide changes in the student experience. She also facilitated numerous peer mentoring groups and served as the Intern for Academic Career Development.
Rachel earned her B.S. in Neuroscience from UCLA and her Ph.D. in Neuroscience from UCSF.
---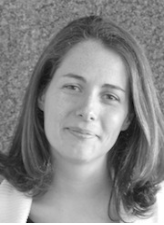 Laurence Clement, PhD
Director, Research in Career Education
Program Director, Academic Career Development
[email protected] (415) 502-3097
Laurence Clement directs the Academic Career Development Program at the Office of Career and Professional Development, and is the Director of Research in Career Education. Her role as Program Director involves developing and teaching courses and workshops to prepare research trainees for academic careers at both research- and teaching-intensive institutions. She also offers individual advising sessions to students and fellows.
Her mission is to use an evidence-based approach to increase diversity in academia. Her goal is to provide future faculty with the tools to not only succeed in academia but also create a more inclusive culture. Laurence is particularly interested in helping graduate students and postdoctoral scholars develop the knowledge and the skills to navigate the faculty application process, to become of effective undergraduate and graduate educators, and to be prepared to mentor and supervise research trainees in their new faculty position.
As the Director of Research in Career Education at OCPD, Laurence is also focused on broadening access to biomedical careers in academia. Laurence is a PI on a collaborative National Science Foundation ATE grant to explore the barriers faced by UCSF graduate student and postdoctoral scholar mentors and their community college interns in working together at UCSF, and assess the effectiveness of an intervention developed in collaboration with Naledi Saul and City College of San Francisco. From 2015 to 2017, she was the Principal Investigator on a Burroughs Wellcome award which focused on refining, evaluating and disseminating a career readiness tool for research trainees (the Academic Career Readiness Assessment or ACRA), which is now used by institutions around the country. She is currently conducting a study on the supervisory-subordinate relationship between life science graduate/postdoctoral trainees and their faculty advisors. She is also the author of a study on barriers to success for underrepresented community college students in the life sciences, which particularly focused on the role of metacognition and motivation in student success. Laurence trained as a science education researcher through the American Society for Microbiology's Biology Scholars Program (BSP).
Laurence also trained in Scientific Teaching through the SEPAL lab at San Francisco State University. She has experience developing curriculum, teaching underrepresented students, developing educational video and web-based resources, and managing grant-funded projects in academia through her positions as Associate Director of iBiology and Adjunct Faculty and Program Manager at City College of San Francisco and at Bio-Link. She holds a PhD in Endocrinology and Cell Interactions from Université Paris-Sud, France. Laurence was an international postdoctoral fellow at UCSF and briefly worked with a biotechnology company as a postdoc.
---
Anna Correa, MS
Program Director, Clinical Careers, Career Development
[email protected] (415) 476-5772
Anna Correa has been assisting motivated students prepare for, and launch health and science related careers for over five years. In addition to seeing students individually for counseling, she also designs and facilitates customized interactive programs for students on clinical career paths. Additionally she creates online resources and develops operational strategy for how to better serve graduate students.
Previous to joining UCSF, Anna was a Pre-health Advisor/Career Counselor at the University of California, Berkeley's Career Center. There she co-led a campus wide pre-health advising council, edited the Pre-Med Guide, and developed successful strategies for timely programing based on student needs and campus concerns. She also served on the Diversity team assisting first generation college students bridge the gap between the classroom and the job market. Prior to Cal, Anna also enjoyed working with diverse clients at the Oakland Private Industry Council, San Francisco City College and the University of San Francisco.  Before becoming a Career Counselor, She spent over ten years honing her presentation, organizational and multitasking skills in the corporate sector working in various fields including: real estate accounting, merchandising, production and office management.  
Anna holds a Bachelor of Science in Organizational Behavior from the University of San Francisco and earned a Master of Science in Counseling, specializing in career and college, from San Francisco State University.
---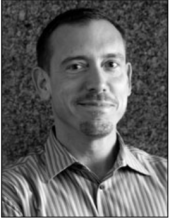 Bill Lindstaedt, MS
Assistant Vice Chancellor
Career Advancement, International and Postdoctoral Services (CAIPS)
[email protected]
(415) 502-2422

Bill Lindstaedt has been helping scientists and engineers make career decisions for over twenty years. Since October 2014, he has served as the Executive Director of the umbrella unit known as Career Advancement, International and Postdoctoral Services (CAIPS), comprised of three offices: The Office of Career and Professional Development, International Students and Scholars Office and the Postdoc Office. Prior to this, he was Director of the Office of Career and Professional Development at the University of California, San Francisco (UCSF). In addition to his leadership responsibilities, his career advising work focuses on helping pre-doctoral and post-doctoral research scientists with their career and professional development issues. He previously served as Director of the Office of Career and Professional Development.
Bill is a co-author of "myIDP", a popular career development tool hosted by Science magazine's careers site. In his one-on-one practice, he has developed particular expertise working with life and health scientists as they transition from academic positions to careers in biotech and other non-academic settings.
He holds a BS in Chemical Engineering from Rose-Hulman Institute of Technology, and a Master's degree from the joint Counseling Psychology and Higher Education/Student Affairs programs at Indiana University.

---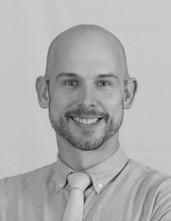 Michael Matrone, PhD
Associate Director, OCPD
Program Director, PhD Career and Professional Development 
[email protected]
Michael Matrone is the Associate Director of the UCSF Office of Career and Professional Development. He is also the Program Director for PhD Career and Professional Development, developing tailored programs and resources focused on non-academic career paths, and providing one-on-one counseling focused on self-assessment, career exploration, job search strategies and professional success skills for PhD-level research trainees at UCSF. His goal is to empower graduate students and postdoctoral scholars to make informed career decisions, and to guide them to successful careers.
He is the current President, and former Treasurer, of the Graduate Career Consortium (GCC), an international professional society whose mission is to lead the advancement of the graduate-level career and professional development community. Michael also serves on the Postdoctorate Leaders Section Steering Committee of the Association of American Medical Colleges. Prior to UCSF, Michael was the Postdoctoral Affairs Officer at Oregon Health & Science University and the Career and Postdoctoral Services Program Coordinator at Scripps Research on both their California and Florida campuses. He earned a BS in Biology from Philadelphia University (now Thomas Jefferson University), an MS in Molecular Biology from Lehigh University, and a PhD in Molecular Medicine from the University of Maryland, Baltimore. After graduate school, Michael was a postdoctoral scholar at Scripps Research in La Jolla, CA, where he was awarded a three-year fellowship from the George E. Hewitt Foundation for Medical Research.
---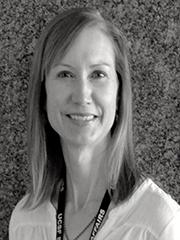 Trish McGrath, BA
Event Planner
[email protected]
  (415) 514-4863

Trish McGrath has over 9 years experience in planning and executing events in corporate, not for profit and university settings. She has managed a wide range of events, including professional workshops and seminars, career fairs, vendor fairs, stakeholder meetings, staff orientations, receptions and company-wide holiday gatherings. She partners with senior leadership to envision, implement and closeout events, including establishing and managing timelines.
Prior to working at UCSF, Patti spent six years at the California Academy of Sciences where she planned and executed both small and keystone events, both professional and social. She earned her Bachelors Degree in English from the University of San Francisco.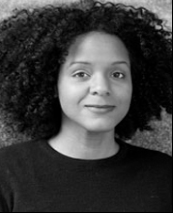 Naledi Saul, MPM
Director, Office of Career and Professional Development
[email protected]
(415) 514-3306
Naledi Saul is the Director of the UCSF Office of Career and Professional Development. She leads the university's efforts to teach clinicians- and scientists-in-training the information, skills and confidence required to navigate their careers successfully.

Her area of expertise involves teaching trainees how to skillfully assess and successfully negotiate educational and professional spaces and situations in the clinic, the lab, and the larger world.  From helping trainees position and present themselves professionally, manage power differentials in professional relationships, and develop their ability to inclusively mentor, teach and supervise as new managers and faculty, to communication competencies such as presentation skills and negotiation. The essential thread throughout her work is the focus on strengthening clinicians' and scientists' ability to make decisions and develop strategies informed by their own definitions of professional integrity and personal identity.
Naledi is also deeply interested in supporting institutions in establishing, building and integrating high-functioning career services at the graduate/post-graduate level, as well as teaching the professional development skills required to engender high functioning and healthy teams.
In recognition of her work, she was selected for the UCSF Chancellor's Award for University for Exceptional University Management and the Chancellor's Award for Diversity, Advancement of Women Leaders.  She has served as an advisor to the Career Forum at Science magazine's online resource, Sciencecareers.org, and frequently presents career-related workshops at ABRCMS and FASEB. Naledi also is a Co-PI on NSF grant focused on teaching future faculty how to inclusively supervise and mentor.  
Prior to UCSF, Naledi was an Assistant Dean of Students and Assistant Director of the Career Center at Amherst College, and an Assistant Director of the Career Development Center at Mount Holyoke College. She holds a Master of Public Management degree from the University of Maryland, College Park, and a Bachelor of Arts in History from Spelman College.