The Office of Career and Professional Development Team:
---
David Blancha, PhD (he/him)
Program Manager, Office of Career and Professional Development
[email protected]
David Blancha is a Program Manager for the UCSF Office of Career and Professional Development. He supports outreach, marketing, and program development and implementation for graduate students and postdocs. He also manages logistics and communications for the Career and Professional Development Leadership Initiative.
He comes most recently from UC Davis, where he developed and launched a system of micro-credentials for graduate student and postdoc professional development. Prior to that, David served as the Assistant Director for Graduate Career Services at the UCLA Career Center, where he worked with Master's and PhD students on all aspects of professional development, developed graduate-level career programming, and managed advanced degree industry relations. Prior to his work at UCLA, David coordinated a Teagle Foundation grant for the Teaching Center at Columbia University, where he finished a PhD in Philosophy. David is a devoted design-focused educator with a particular interest in leveraging technology and gamification to improve access to and enhance the quality of educational opportunities.
---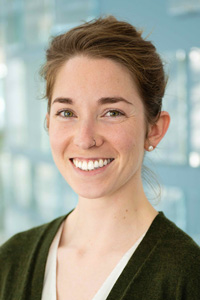 Ray Care, PhD (she/they)
Program Director, PhD Career and Professional Development
[email protected] (415) 502-0239
Ray Care currently serves as Program Director for PhD Career and Professional Development. Her passions are supporting early-stage students to find the training environment that is right for them and broadening awareness of the skillsets involved in scientific training, including evidence-based teaching and inclusive research mentoring. She also leads PhD students and postdocs through preparation, application, interview, and negotiation for faculty jobs. In all of these areas she engages with trainees through one-on-one counseling, live and asynchronous programming, online resources, and tailored outreach.
Ray found her drive to do this work as a graduate student at UCSF. After switching thesis labs and learning about the challenges facing her peers, Ray worked with the graduate student government and Graduate Division leadership to develop and disseminate the results of a Mentorship Climate Survey. She served as a liaison between student, administrator, and faculty groups to use this data to effect campus-wide changes in the student experience. She also served as the Intern for Academic Career Development in the OCPD.
Ray earned her Ph.D. in Neuroscience from UCSF and holds a Bachelor of Science in Neuroscience from UCLA.
---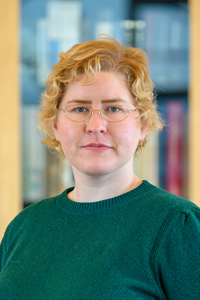 Lydia Erickson, MS
Clinical Careers Program Manager and Trainer
[email protected]
In her role as the Clinical Careers Program Manager and Trainer, Lydia supervises and trains graduate-level student workers and the career counseling intern, provides career counseling to graduate-level health professional students, develops curriculum and workshops, and builds upon the OCPD's existing career and professional development resources.
Lydia has spent the past five years working in education. In her role as the Career Counseling Graduate Intern at the University of San Francisco, she provided career counseling to diverse students and led in-class and remote presentations. She also designed and presented a spring workshop and alumni panel on developing one's professional identity, mission, and values from a social justice perspective and facilitated the Dream Big workshop in order to increase the career readiness and knowledge of sophomore and transfer students. At COOP Careers, she provided holistic career counseling and led 3-hour Zoom workshops on career readiness, socio-emotional concerns, and the job search to diverse, low-income, and first-generation recent graduates transitioning from college to the working world. In addition to her work in career counseling, Lydia also has several years of teaching experience, including the semester she spent as a teaching assistant for San Francisco State University's Multicultural Human Relations course and her work as an English and Spanish teacher at Lydian Academy.
Lydia holds a Master of Science in Counseling with a specialization in career counseling and an emphasis in college counseling from San Francisco State University, as well as a Bachelor of Arts in English with a minor in Spanish from Boston University.
Linda Louie, PhD (she/her)
Program Director, Career Exploration, Experiential Learning, and Employer Engagement
[email protected]
Linda Louie is the Program Director for Career Exploration, Experiential Learning, and Employer Engagement in the Office of Career and Professional Development. She helps employers connect with UCSF graduate students and postdoctoral scholars, and manages the OCPD Opportunities and Job Board.
In addition, she provides career counseling, programming, and resources to help trainees explore possible career paths and gain hands-on experience. She oversees two of UCSF's established career exploration programs: Graduate Student Internships for Career Exploration (GSICE) and Motivating INformed Decisions (MIND).
Before joining the OCPD, Linda worked at UC Berkeley for eight years, first as an instructor of French language and literature, and then at Berkeley's Graduate Division as the Professional Development Resource Coordinator. In that capacity, Linda managed the launch of GradPro, a new counseling, programming, and outreach initiative to provide professional development resources to Berkeley graduate students. She also designed and managed Berkeley's Professional Development Liaison graduate student internship program.
Linda earned her Ph.D. from UC Berkeley in Romance Languages and Literatures. She holds a Bachelor of Arts in Comparative Literature from Cornell University.
---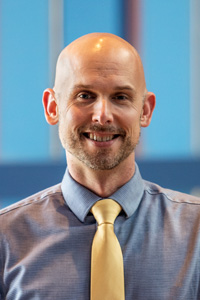 Michael Matrone, PhD (he/him)
Associate Director, Office of Career and Professional Development
Program Director, PhD Career and Professional Development 
[email protected]
Michael Matrone is the Associate Director of the UCSF Office of Career and Professional Development. He is also the Program Director for PhD Career and Professional Development, developing tailored programs and resources focused on non-academic career paths, and providing one-on-one counseling focused on self-assessment, career exploration, job search strategies and professional success skills for PhD-level research trainees at UCSF. His goal is to empower graduate students and postdoctoral scholars to make informed career decisions, and to guide them to successful careers.
He is the current President, and former Treasurer, of the Graduate Career Consortium (GCC), an international professional society whose mission is to lead the advancement of the graduate-level career and professional development community. Michael also serves on the Postdoctorate Leaders Section Steering Committee of the Association of American Medical Colleges. Prior to UCSF, Michael was the Postdoctoral Affairs Officer at Oregon Health & Science University and the Career and Postdoctoral Services Program Coordinator at Scripps Research on both their California and Florida campuses. He earned a BS in Biology from Philadelphia University (now Thomas Jefferson University), an MS in Molecular Biology from Lehigh University, and a PhD in Molecular Medicine from the University of Maryland, Baltimore. After graduate school, Michael was a postdoctoral scholar at Scripps Research in La Jolla, CA, where he was awarded a three-year fellowship from the George E. Hewitt Foundation for Medical Research.
---
Trish McGrath, BA
Event Planner
[email protected]  (415) 514-4863

Trish McGrath has over 9 years experience in planning and executing events in corporate, not for profit and university settings. She has managed a wide range of events, including professional workshops and seminars, career fairs, vendor fairs, stakeholder meetings, staff orientations, receptions and company-wide holiday gatherings. She partners with senior leadership to envision, implement and closeout events, including establishing and managing timelines.
Prior to working at UCSF, Trish spent six years at the California Academy of Sciences where she planned and executed both small and keystone events, both professional and social. She earned her Bachelors Degree in English from the University of San Francisco.
---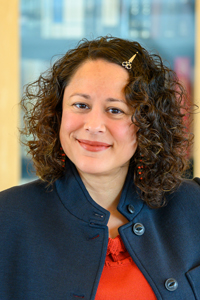 Anna Reeves, MS
Program Director, Clinical Careers, Career Development
A[email protected] (415) 476-5772
Anna Reeves has a deep-seated commitment to the holistic development of health professional students with whom she's worked with for over a decade. As the captain at the helm of the Clinical Careers team, Anna creates multi-year strategies tailored to the unique needs of students, faculty, and school leadership teams. She designs career and professional development curriculum, counsels students, and trains and oversees staff. Additionally, she trains and supervises a graduate Career Counseling Intern, devises marketing and community outreach efforts, and enjoys a hands-on approach to community-building strategies. Her expertise ranges from teaching counseling skills, the inception and facilitation of career development programs to instructional design, including spearheading OCPD's adoption of various e-learning tools. Her goal being to ensure inclusive, engaging, and timely access to resources for health professional students training throughout California.
Under her leadership, the Career Peer Leadership Professional Development Program was born, aimed at identifying and nurturing students with innate leadership potential. This program goes beyond academic excellence, focusing on the dual benefits of professional development for these students and the mentorship they offer to their interprofessional peers.  Recognizing the importance of building community and collaboration, Anna continually finds ways to partner with school leadership, diverse student groups, and colleagues from various departments, all in pursuit of a common goal: the continuous support and enhancement of health professional students' career trajectories and personal development pathways. 
Before joining UCSF, Anna spent five years as a Pre-Health Career Counselor at UC Berkeley's Career Center. There, she co-led a campus-wide pre-health advising council, edited the Pre-Med Guide, co-designed and taught a multicultural career development course, and devised innovatitve strategies for timely programming addressing student needs and campus concerns. She also was a founding member of the Career Center Diversity team, aiding first-generation college students in bridging the gap between the classroom and the job market for diverse careers. As a first-generation, non-traditional student, Anna deeply empathizes and understands the distinct needs of this group.
Anna is passionate about empowering first-generation students, guiding them in how to discern unspoken rules and by providing opportunities for students to practice and refine their negotiation and interprofessional communication skills so that they can confidently navigate and thrive in highly nuanced professional environments. She also has a keen interest in instructional design and e-learning technologies.
Anna holds a Bachelor of Science in Organizational Behavior from the University of San Francisco and earned a Master of Science in Counseling, specializing in career and college, from San Francisco State University.
---
Naledi Saul, MPM
Director, Office of Career and Professional Development
[email protected] (415) 514-3306
Naledi Saul is the Director of the UCSF Office of Career and Professional Development. She leads the university's efforts to teach clinicians- and scientists-in-training the information, skills and confidence required to navigate their careers successfully.

Her area of expertise involves teaching trainees how to skillfully assess and successfully negotiate educational and professional spaces and situations in the clinic, the lab, and the larger world.  From helping trainees position and present themselves professionally, manage power differentials in professional relationships, and develop their ability to inclusively mentor, teach and supervise as new managers and faculty, to communication competencies such as presentation skills and negotiation. The essential thread throughout her work is the focus on strengthening clinicians' and scientists' ability to make decisions and develop strategies informed by their own definitions of professional integrity and personal identity.
Naledi is also deeply interested in supporting institutions in establishing, building and integrating high-functioning career services at the graduate/post-graduate level, as well as teaching the professional development skills required to engender high functioning and healthy teams.
In recognition of her work, she was selected for the UCSF Chancellor's Award for University for Exceptional University Management and the Chancellor's Award for Diversity, Advancement of Women Leaders.  She has served as an advisor to the Career Forum at Science magazine's online resource, Sciencecareers.org, and frequently presents career-related workshops at ABRCMS and FASEB. Naledi also is a Co-PI on NSF grant focused on teaching future faculty how to inclusively supervise and mentor.  
Prior to UCSF, Naledi was an Assistant Dean of Students and Assistant Director of the Career Center at Amherst College, and an Assistant Director of the Career Development Center at Mount Holyoke College. She holds a Master of Public Management degree from the University of Maryland, College Park, and a Bachelor of Arts in History from Spelman College.