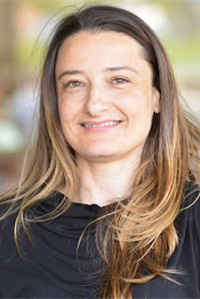 Elissa Hamlat, PhD, UCSF Department of Psychiatry
Elissa June Hamlat is in her first year as a post-doctoral scholar-fellow in the department of Psychiatry. As GSICE/MIND Program Coordinator, Elissa works primarily with Linda Louie to develop to plan and lead GSICE and MIND sessions in order to facilitate career exploration for participants. She is very happy to be supporting such fantastic resources for trainees at UCSF.
Elissa received her PhD in Clinical Psychology from Temple University in Philadelphia, Pennsylvania and previously served as a postdoctoral scholar at the University of Illinois, Urbana-Champaign. Elissa's research focuses on the pubertal transition as a developmental period of risk for mental and physical health issues. She is interested in racial differences in the relationships between puberty and health outcomes and how they may contribute to health disparities.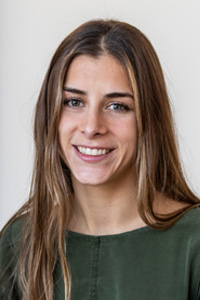 Hailey Juszczak, UCSF School of Medicine
Hailey Juszczak, a third-year medical student, serves as a student worker procus on career development for health professionals. Hailey works with the OCPD program directors to design and implement skills-based workshops and resources with a focus in women's career advancement in healthcare fields.
Before attending UCSF Medical School, Hailey worked as a healthcare consultant in San Francisco. She is interested in the intersection and application of corporate career advancement tools in the setting of healthcare. Currently, Hailey hopes to pursue a career in surgery. She has a passion for promoting female representation and empowerment in the surgical field and other areas of healthcare. She is part of the leadership for UCSF's Women in Surgery student group and is a clinic coordinator for the student-run dermatology clinic at one of San Francisco's homeless shelters.
Hailey received her Bachelor of Arts in Human Biology from Stanford University in Palo Alto, California.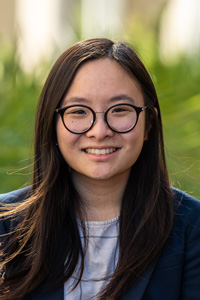 Jennifer La, UCSF School of Pharmacy
Jennifer La serves as a Career Peer Advisor at OCPD. Jennifer works to advise students and alumni from all professional schools on their resumes, CVs, cover letters, and letters of intent. Jennifer also manages the outreach and social media communications for OCPD as a pharmacy student brand ambassador and coordinates research to discover methods to foster professional development in students.
Before attending UCSF School of Pharmacy, Jennifer worked as a pharmacy and smoking cessation coordinator at a free clinic that served people experiencing homelessness in Sacramento. She also served as a lab manager at a developmental psychology lab at UC Davis focused on understanding how social environments shape children's health. As a first-generation college graduate, Jennifer is passionate about serving as an advocate for disadvantaged populations and is excited to support students with her work at OCPD.
Jennifer received her Bachelor of Science in Biochemistry and Molecular Biology from the University of California, Davis.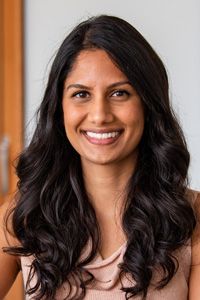 Punam Patel, UCSF School of Dentistry
Punam Patel is working with the outreach team aiding in disseminating information catered to individual programs at UCSF through various social media platforms. Punam focuses on developing ways to effectively and creatively promote current OCPD programs to ensure students/post-docs are aware of the resources available and can utilize them throughout their career at UCSF.
Prior to attending UCSF, Punam worked as a research assistant in a neuroscience laboratory at UCLA and a stem cell laboratory at USC. She primarily trained undergraduate students on molecular biology techniques and conducted experiments on various projects, including the development of new protocols and those utilizing CRISPR genome editing. She hopes to incorporate her passion for research and teaching in the future through her career in dentistry.
Punam received her Bachelor of Science in Psychobiology from the University of California, Los Angeles.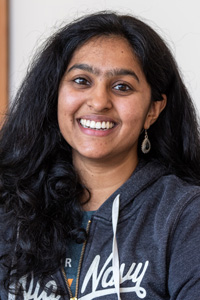 Sumitra Tatapudy, UCSF Graduate Division
Sumitra Tatapudy, a sixth year Tetrad PhD student, is working with the Program Director of Academic Careers, Laurence Clement to assist in the execution of career and professional development programs for researchers.
Sumitra has been involved in multiple initiatives to improve the student education climate at UCSF with a focus on improving mentorship practices and leading initiatives to promote an inclusive learning environment. Through her time in graduate school, she has developed a keen interest in teaching and science education research and hopes to explore those further.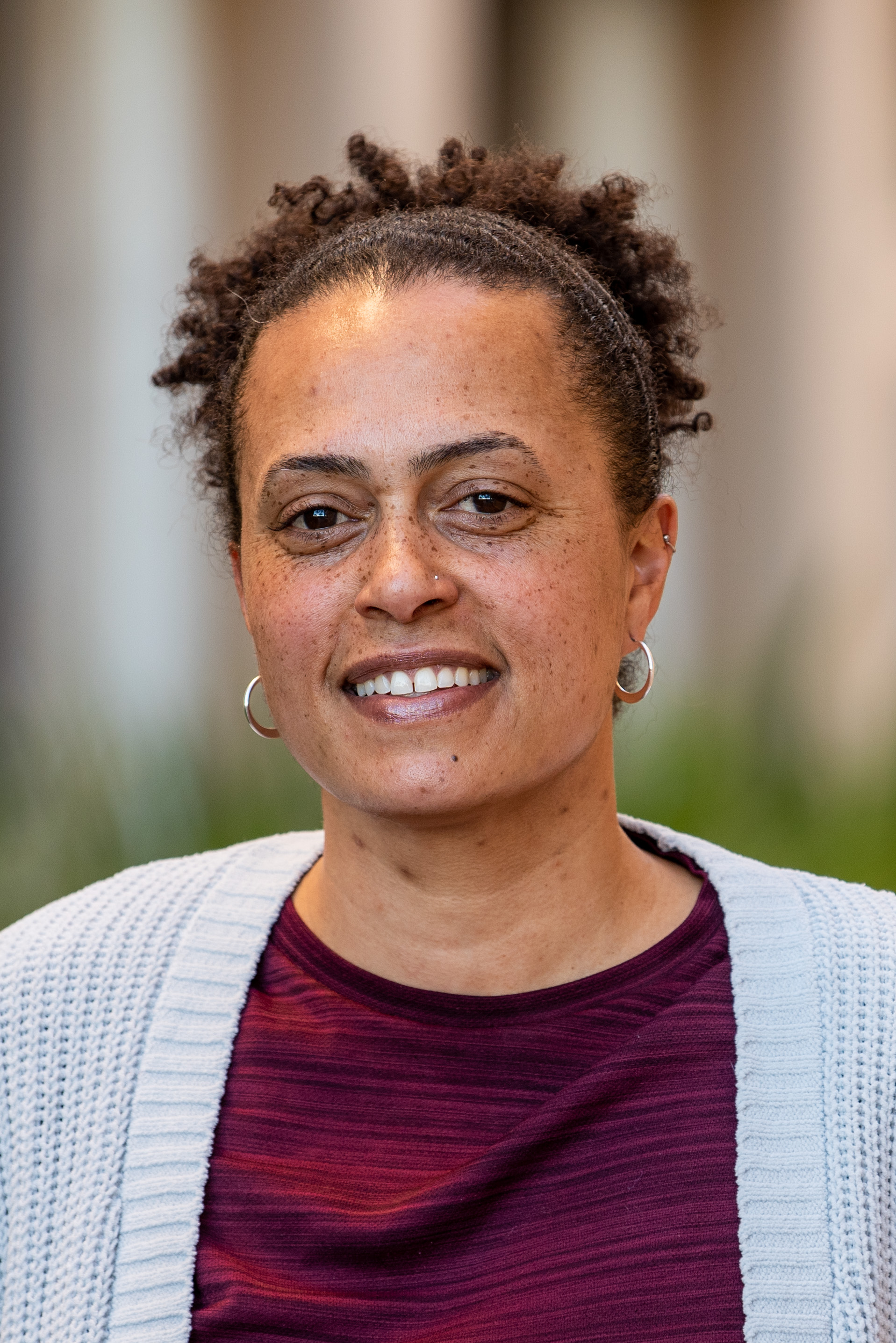 Vicky Valentine, UCSF School of Nursing
Vicky Valentine is is a proud SON MEPN student in the Family Nurse Practitioner speciality. Prior to starting at UCSF, Vicky worked for nearly twenty years in the nonprofit sector, exploring diverse niches from behavioral health, to Harm Reduction street outreach and comprehensive sex education. In her last role, she directed a local college access/health career pipeline program for high potential low income high school students. 
She is honored to work in a Peer Advising role with the OCPD team to support the professional goals of fellow UCSF students.