---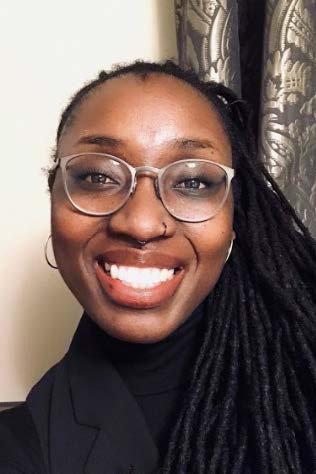 Jocelyne Fadiga, UCSF Graduate Division
Salut! My name is Jocelyne and I grew up in Abidjan, the capital of Côte d'Ivoire, West Africa. I am a first-generation immigrant and scientist and very proud of it. I have now lived in the United States for over a decade and cherish the unique perspective on life being an immigrant and nonnative speaker (French is my first language) affords me. I enjoy cooking for others, solitude, poetry, music, going to the beach and deep conversations. Here, I have been fortunate to make plenty of friends, who have become family eventually, and tell me my food is delicious – part of what keeps me cooking and sharing. I am excited to join the OCPD team and hope to be a wonderful addition to an already amazing group of people-oriented folks, dedicated to helping others thrive professionally.
---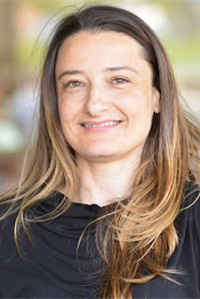 Elissa Hamlat, PhD, UCSF Department of Psychiatry
Elissa June Hamlat is in her first year as a post-doctoral scholar-fellow in the department of Psychiatry. As GSICE/MIND Program Coordinator, Elissa works primarily with Linda Louie to develop to plan and lead GSICE and MIND sessions in order to facilitate career exploration for participants. She is very happy to be supporting such fantastic resources for trainees at UCSF.
Elissa received her PhD in Clinical Psychology from Temple University in Philadelphia, Pennsylvania and previously served as a postdoctoral scholar at the University of Illinois, Urbana-Champaign. Elissa's research focuses on the pubertal transition as a developmental period of risk for mental and physical health issues. She is interested in racial differences in the relationships between puberty and health outcomes and how they may contribute to health disparities.
---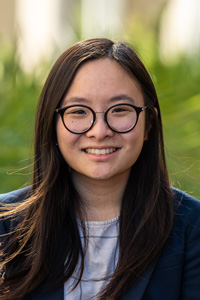 Jennifer La, UCSF School of Pharmacy
[email protected]
Jennifer La serves as a Career Peer Advisor at OCPD. Jennifer works to advise students and alumni from all professional schools on their resumes, CVs, cover letters, and letters of intent. Jennifer also manages the outreach and social media communications for OCPD as a pharmacy student brand ambassador and coordinates research to discover methods to foster professional development in students.
Before attending UCSF School of Pharmacy, Jennifer worked as a pharmacy and smoking cessation coordinator at a free clinic that served people experiencing homelessness in Sacramento. She also served as a lab manager at a developmental psychology lab at UC Davis focused on understanding how social environments shape children's health. As a first-generation college graduate, Jennifer is passionate about serving as an advocate for disadvantaged populations and is excited to support students with her work at OCPD.
Jennifer received her Bachelor of Science in Biochemistry and Molecular Biology from the University of California, Davis.
---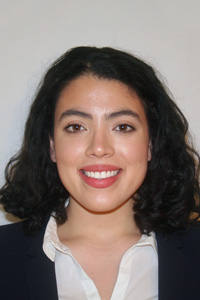 Amanda León, UCSF School of Medicine
I am a second-year medical student from La Habra, CA who graduated from Pitzer College with a degree in Human Biology and Chemistry. I am the 2021 LMSA UIM Liaison and Mentorship Match Co-Chair; I am also the SMEC representative on the Career Launch Operations Committee, a member of PRIDE-MED, and a PRIME-US student. My interests include health disparities research, health policy, anti-oppressive MedEd, and student advocacy. In my free time, I enjoy swimming, painting, and thrift-shopping.
---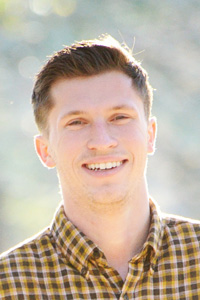 Zach McLaughlin, UCSF Department of Physical Therapy
Hello, my name is Zach! I use they/he pronouns and am occupying Ramaytush, Muwekma, and Ohlone land in what is also known as San Francisco. I am a neurodivergent, bi-queer student currently pursuing my Doctor of Physical Therapy degree at University of California, San Francisco/San Francisco State University. Previously, I received my Bachelors of Science in Psychology and Minor in Coaching Principles at the University of California, Davis.
When not engaged in school I can be found reading avidly, journaling, lifting weights, and most importantly fueling my plant parent desires by taking care of the multitude of flora in my apartment.
I have spent a lot of time volunteering with Bay Area elementary, middle, and high schools giving lessons on the benefits of exercise, physical therapy, and pathways to higher education. I have also been working with the University of California's CARE office here at UCSF to support, educate, and guide Survivors by employing trauma-informed care. Finally, I currently have my hat in various positions including but not limited to the Title IX office, the CARE office's Trauma-Informed Care Elective, my cohort's student government, and just started my own research project on conceptualizing pain in Queer Survivors.
I am honored to be serving as an OCPD Career Peer Advisor and look forward to being in the presence of so many brilliant humans!
---
Nicolai Parhami, UCSF School of Pharmacy
[email protected]
Nicolai serves as a Career Peer Advisor at OCPD. Prior to attending UCSF School of Pharmacy, Nicolai volunteered at Children's Hospital of Oakland for several years, interned at both a plant tissue culture laboratory and a family-owned pharmacy, and helped run the Pre-Pharmacy Club and Plant Science Club at his university where he set up and managed professional workshops and informative meetings. Nicolai is thrilled to continue to provide his peers with resources and advice to achieve their career goals and aspirations.
Nicolai received his Bachelor of Science in Plant Sciences from the University of California, Davis.
---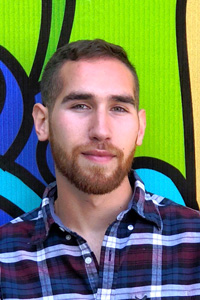 Jonathan Plascencia, UCSF School of Dentistry
Jonathan Plascencia serves as a social media outreach and communications intern for OCPD.
Jonathan, a first generation student is currently a second year Dental student at UCSF School of Dentistry. Before attending UCSF School of Dentistry, Jonathan attended San Diego State University and received his B.A. in Biology. He volunteered as a dental assistant through the Flying Samaritans of San Diego State in impoverished cities around Tijuana, Mexico. Before his interest in Dentistry, Jonathan also volunteered at Sharps ICU and conducted guided independent cancer research on mouse models at UCSD.
---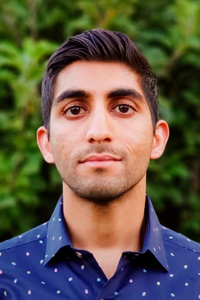 Khuzaima Rangwalla, UCSF School of Medicine
Hi there! My name is Khuzaima and I'm a first-year medical student who's excited to make a positive impact on my community. I'm the oldest of four children, was born and raised in Southern California (which is the better part of the state, of course), and come from a Bioengineering background. In my free time, I love exploring the city, trying out the most unique and delicious foods, and spending time with my closest friends.
I'm excited to work with you as an OCPD Career Advisor! I want to see all my peers succeed, and I will do everything in my power to help you land the career of your dreams. Doesn't matter if you want to be a dentist, nurse practitioner, pharmacist, or any other healthcare professional. With my insight and your ambition, I know that together we'll find a path to your success.
---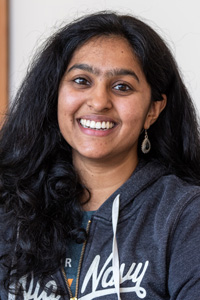 Sumitra Tatapudy, UCSF Graduate Division
Sumitra Tatapudy, a sixth year Tetrad PhD student, is working with the Program Director of Academic Careers, Laurence Clement to assist in the execution of career and professional development programs for researchers.
Sumitra has been involved in multiple initiatives to improve the student education climate at UCSF with a focus on improving mentorship practices and leading initiatives to promote an inclusive learning environment. Through her time in graduate school, she has developed a keen interest in teaching and science education research and hopes to explore those further.
---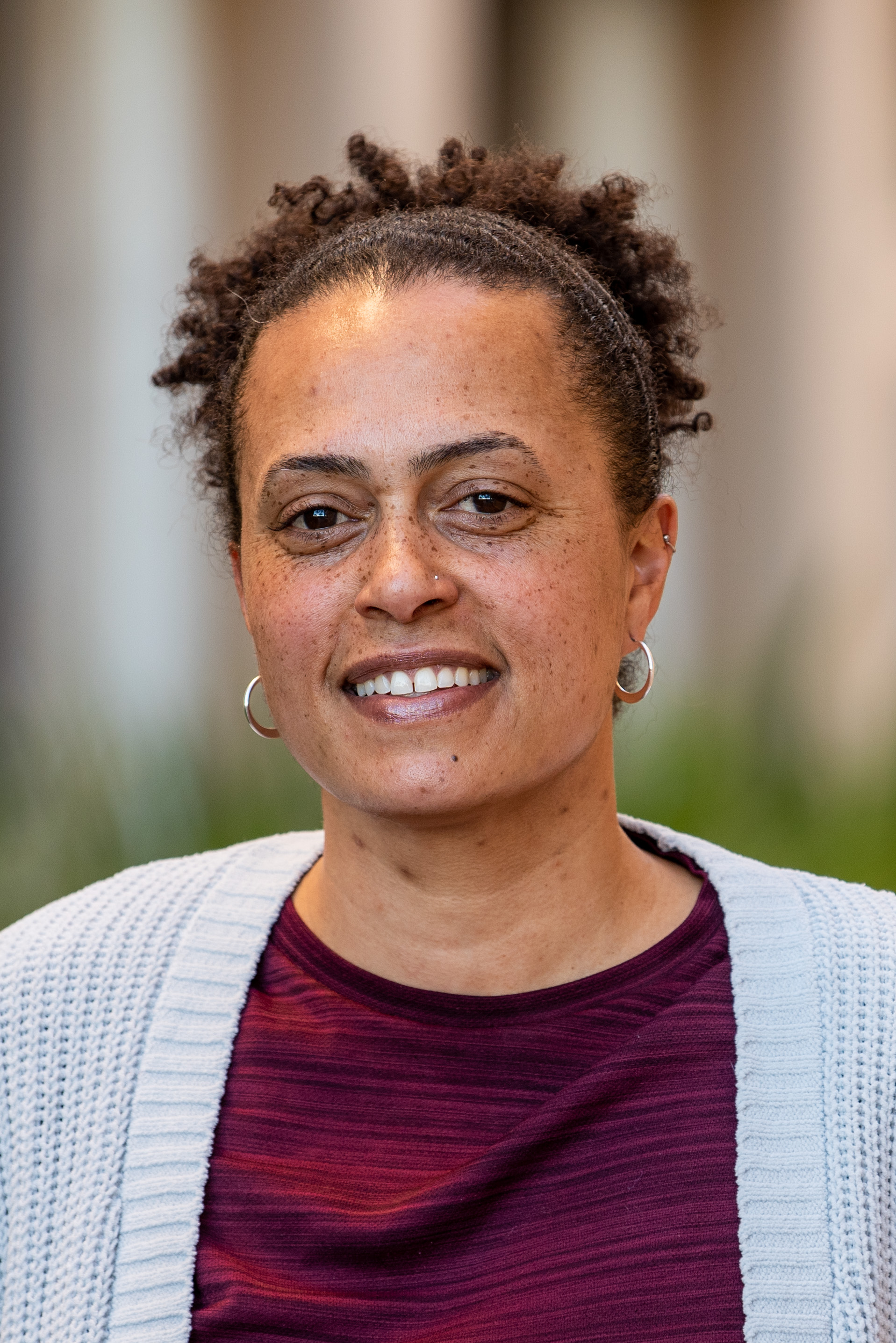 Vicky Valentine, UCSF School of Nursing
[email protected]
Vicky Valentine is a proud SON MEPN student in the Family Nurse Practitioner specialty. Prior to starting at UCSF, Vicky worked for nearly twenty years in the nonprofit sector, exploring diverse niches from behavioral health, to Harm Reduction street outreach and comprehensive sex education. In her last role, she directed a local college access/health career pipeline program for high potential low income high school students. 
She is honored to work in a Peer Advising role with the OCPD team to support the professional goals of fellow UCSF students. 
---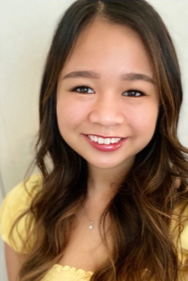 Annie Xie, UCSF School of Pharmacy
Annie Xie, a first-year pharmacy student, serves as an Employer Engagement Intern at OCPD.
Before attending UCSF School of Pharmacy, Annie has had previous retail experience as a pharmacy technician at CVS pharmacy and research experience at USC International Center from regulatory science. Additionally, she was an active member of her community. She served as an External Vice President of USC's pre-pharmacy society and volunteered at events around the USC campus and in the local community, taking advantage of her fluency in both Cantonese and Mandarin Chinese to serve as translator at various health fairs and to tutor underprivileged elementary school students at Los Angeles Chinatown's Castelar Elementary School. Annie is excited to continue to coordinate outreach efforts to bring her peers opportunities to achieve their career goals.
Annie received her Bachelor of Science in Pharmacology and Drug Development from the University of Southern California.
---
Career Paths of Program Alums
Rachel Care, PhD
Program Manager, PhD Career and Professional Development
The Office of Career and Professional Development at UCSF
Christopher Crew, PhD
Research Scientist
Pomona College Diversity Office
Tina Solvik, PhD
Program Manager, Graduate Career Education
Texas Career Engagement at The University of Texas at Austin