This winter quarter the Office of Career and Professional Development at UCSF piloted peer teams as a new way for students and postdocs to engage with each other through professional development. Seven peer teams kicked off in January and will conclude at the end of March 2023. With the success of this pilot and growing interest, peer teams will be offered again in the spring quarter.
Based on the peer team model developed as part of the award-winning Making INformed Decisions (MIND) program, peer teams were designed as small groups led by facilitators, which support their members in making significant progress toward a self-defined career and professional development goal. Students and postdocs in peer teams were supported with live kickoff and finale events via Zoom, weekly activities and prompts from the facilitator, and weekly check-ins about these activities via Slack. Peer teams were organized around three experience areas:
First-year Graduate Students
These peer teams are designed for first-year graduate students who would like peer support as they navigate classes, lab rotations, developing community and mentorship.
Career Exploration
These peer teams are designed for students/postdocs who would like to identify one to three career paths that interest them, and research those careers in more depth.
Getting Experience
These peer teams are designed for students/postdocs who have identified one career path that interests them, and would like to find ways to get experience in that field during their training (through internships, on-campus jobs, and more).
---
Peer teams were made possible by facilitators. Peer team facilitators were a cohort of OCPD interns from the Career and Professional Development Leadership Initiative, along with OCPD staff. Interns received facilitation training as part of their internship in addition to developing self-generated projects and furthering their own professional development goals.
First-year Graduate Students – Meet the facilitators!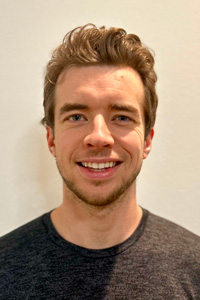 Matt Arvedson: I'm a 3rd year PhD Candidate in the Biomedical Sciences Program. I wanted to join OCPD because I'm passionate about teaching, mentoring and supporting other students. I'm excited to lead peer teams and help first-year students make important decisions utilizing resources from OCPD and elsewhere! In my free time I enjoy rock climbing and playing with my dogs.
---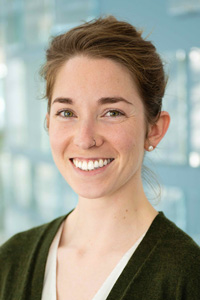 Ray Care: I'm a Program Director in the Office of Career and Professional Development, where I develop resources and offer programs and counseling for both early-stage graduate students and students and postdocs seeking faculty positions. I got my PhD at UCSF and I've wanted to join OCPD since I was a student - I was one of OCPD's first interns! When I'm not working with our awesome students, I'm out birdwatching.
Career Exploration – Meet the facilitators!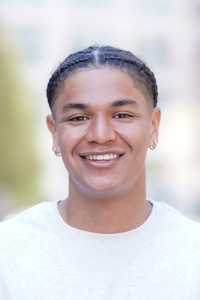 Trase Aguigam: I am a PhD candidate in the Tetrad Graduate Program at UCSF. A primary interest of mine since starting graduate school has been learning how to apply my training as a scientist to a wide variety of career paths. I joined OCPD to explore this interest and assist others on their career exploration journeys. I have enjoyed working in a dynamic and interactive team and incorporating their good ideas into my toolbox!
---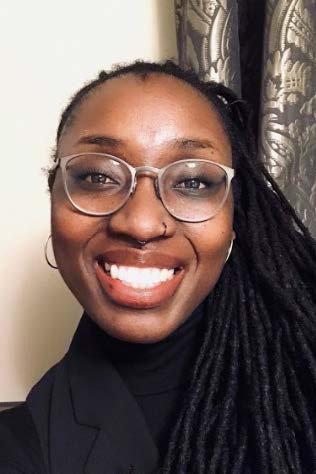 Jocelyne Fadiga: Salut! My name is Jocelyne and I grew up in Abidjan, the capital of Côte d'Ivoire, West Africa. I am a first-generation immigrant and scientist and very proud of it. I have now lived in the United States for over a decade and cherish the unique perspective on life being an immigrant and nonnative speaker (French is my first language) affords me. I enjoy cooking for others, solitude, poetry, music, going to the beach and deep conversations. Here, I have been fortunate to make plenty of friends, who have become family eventually, and tell me my food is delicious – part of what keeps me cooking and sharing. I am excited to join the OCPD team and hope to be a wonderful addition to an already amazing group of people-oriented folks, dedicated to helping others thrive professionally.
---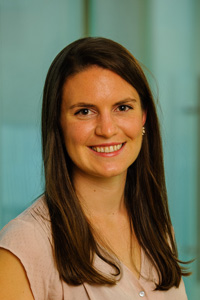 Sarah Gallalee: I'm a fourth year PhD Candidate in Global Health Sciences. I wanted to be an OCPD intern in order to contribute to the mentorship and success of UCSF students and postdocs across departments. I am excited to be working on materials to support students in effective postdoc/job search approaches and to build professional skills with students in peer teams.
---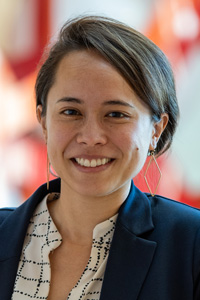 Linda Louie: I'm a Program Director in the Office of Career and Professional Development. I provide career counseling, programming, and resources to help students and postdocs explore possible career paths and gain hands-on experience. My PhD is in French literature and I'm currently writing a mystery novel.
Getting Experience – Meet the facilitators!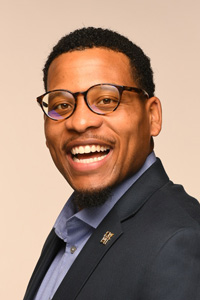 Jaysón Davidson: I'm currently a PhD student with the Pharmaceutical Sciences and Pharmacogenomics program. I wanted to join OCPD to gain experience in mentoring students in professional development and gain experience in project management. I am most excited about hosting a networking workshop for graduate students and creating educational videos on how to network appropriately. In my free time, I enjoy working out, and painting plant pots.
---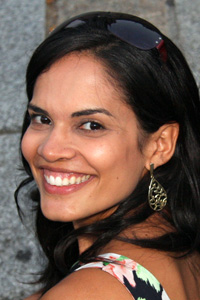 Daniela de Sousa Moura: I'm a Postdoc in Neuroscience. As an international scholar living in the US for over 3 years now, I`m exploring a new world of possibilities in my career. At OCPD I expect to direct this exploration in a supportive and collaborative environment while bringing my own background and improving the experience for other international students as well.
OCPD applauds the inaugural peer team participants and facilitators for making the peer teams pilot a success. OCPD interns and staff are excited to be offering peer teams again in the spring with some changes based on participants' feedback, including the addition of optional in-person meetings and the addition of affiliation-based Slack channels for international students and scholars, social scientists, BIPOC students and scholars, and women and underrepresented genders. Spring peer teams will run from mid-April to early June. Applications for spring peer teams are open now and close on April 6!