Sara's Career Tip of the Month
Hi there! I'm Sara Ayazi. As a career counselor here at the Office of Career and Professional Development, my goal is to help you navigate your career successfully! Each month I write a bite-sized tip on commonly asked career-related questions. You can visit the archive of all of my tips. Or, to receive these monthly tips via email, sign up for our email list.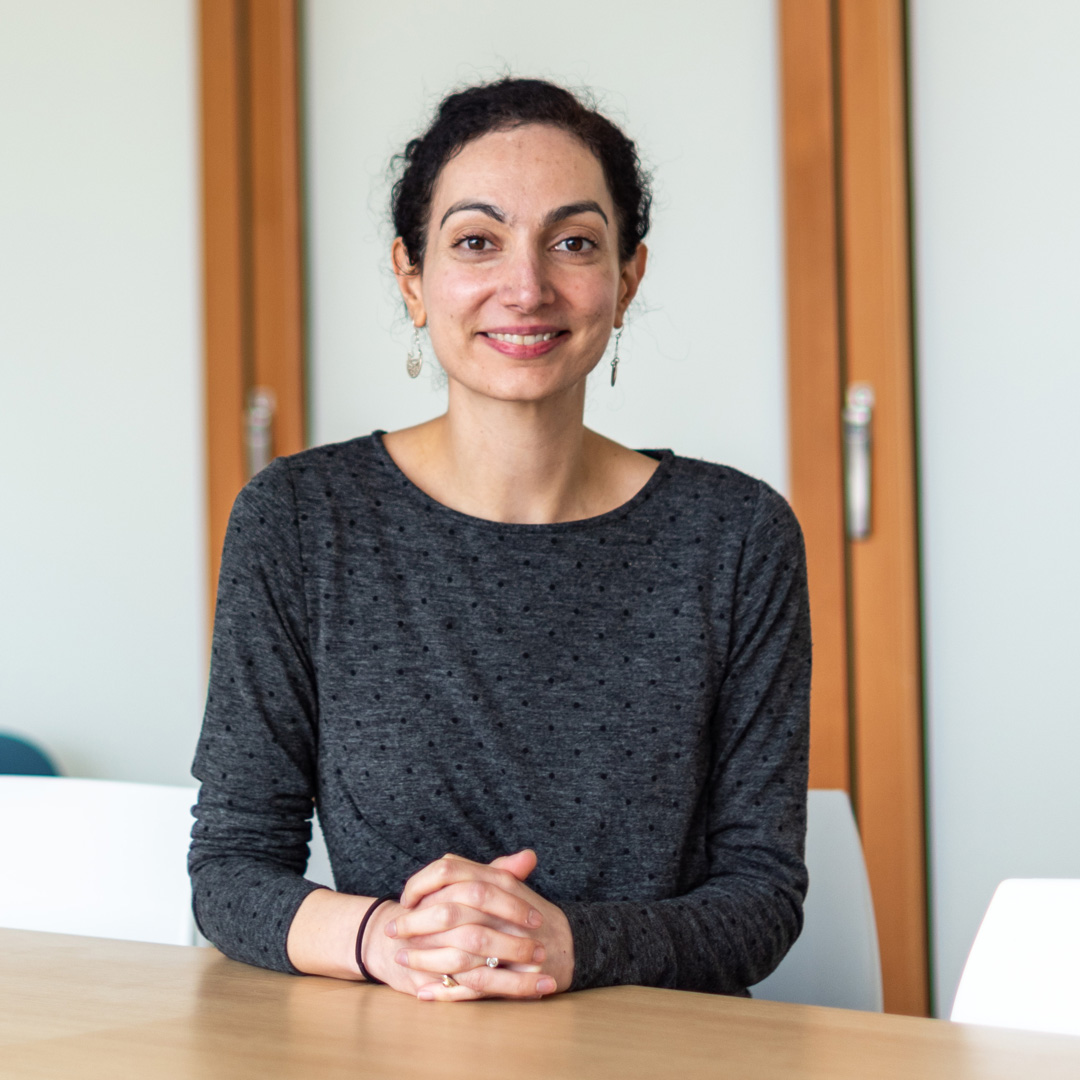 Due to the open-ended nature of this question, knowing how to respond to this question can be challenging. How far back do I go? Do I bring up personal information like where I was born or how many siblings I have? How much information should I include?
With every interview, the goal is to show that you can succeed in their program/organization due to your:
Academic training,
Relevant professional skills and experiences, and
Interest in the position and the program/organization
Your response to "Tell us about yourself?" provides the interviewer with a snapshot of each of the above areas.
Here is an abbreviated example of how a medical student may respond to this question during a Family Medicine residency interview:
I'm a UCSF trained medical student. I've been interested in helping underserved communities for over five years. In medical school, I enjoyed working at the Homeless Clinic, working my way up to Clinic Coordinator. For the past two years, I have been working with Dr. Charles on a health disparities research project where we are investigating high rates of liver cancer among people with limited insurance. The focus of my work is on finding ways to help educate and advocate for vulnerable populations because I want to give back to the communities that I grew up in.
What I value about Family Medicine is its patient-centered approach to care, and opportunities to create longitudinal relationships with my patients and their families. I'm excited about your residency program because working with diverse patient populations is aligned with my goal to support underserved communities at key moments in their lives. Also, I'm looking for a program where I can continue to do clinical research and community outreach.

Note how this response addresses the following key areas:
Summary of your academic training and relevant skills/experiences
Explanation of why you are interested in the specialty and program
Below are common questions that come up when formulating a response to "Tell us about yourself?":
How long should this response be?
This response, along with all of your interview responses, should be no more than two minutes long.
The interviewer will most likely ask about my training and why I am interested in their program/organization. Should I also bring these up in this response?
This response is a brief snapshot of your professional story. It provides general talking points (e.g., interest in the program, relevant training) that you can further elaborate on in subsequent responses.
Think about this response as a really good sneak preview to a movie. You want to provide them with the highlights and just enough information to get them excited to learn more. If you give too much information, they may feel like they have already seen the movie. Too little, and they may not know what the movie is about! It takes practice to identify how much information to include.
Can I bring up personal information like where I grew up?
We recommend that the primary focus of this response is on your professional story. However, if aspects of your personal life help the interviewer better understand your professional narrative and why you are interested in their program, then you can consider incorporating them into this response. Ultimately, you want to be intentional about why you are bringing up the personal information.
For example, if you are interviewing at an out-of-state residency program, you may want to bring up your personal connection to/interest in that geographic area ("And, on a personal note, I grew up in Connecticut and look forward to returning to this area."). Or, if you would like to showcase how your motivation to pursue the position was due to a personal experience, you can incorporate that into the response ("The focus of my work is finding ways to help educate and advocate for vulnerable populations because I want to give back to the communities that I grew up in.").
If you are currently interviewing or preparing for an upcoming interview, I wish you the best of luck! To practice your interview skills, make an appointment with our office or check out StandOut, our online mock interview tool. For questions about logging in to StandOut, email us at [email protected].
If you have a career-related question that you would like me to answer, feel free to send an email to [email protected] with the subject line "Career Tip of the Month." Your question may be featured in next month's Tip of the Month!