Sara's Career Tip of the Month
Hi there! I'm Sara Ayazi. As a career counselor here at the Office of Career and Professional Development, my goal is to help you navigate your career successfully! Each month I write a bite-sized tip on commonly asked career-related questions. You can visit the archive of all of my tips. Or, to receive these monthly tips via email, sign up for our email list.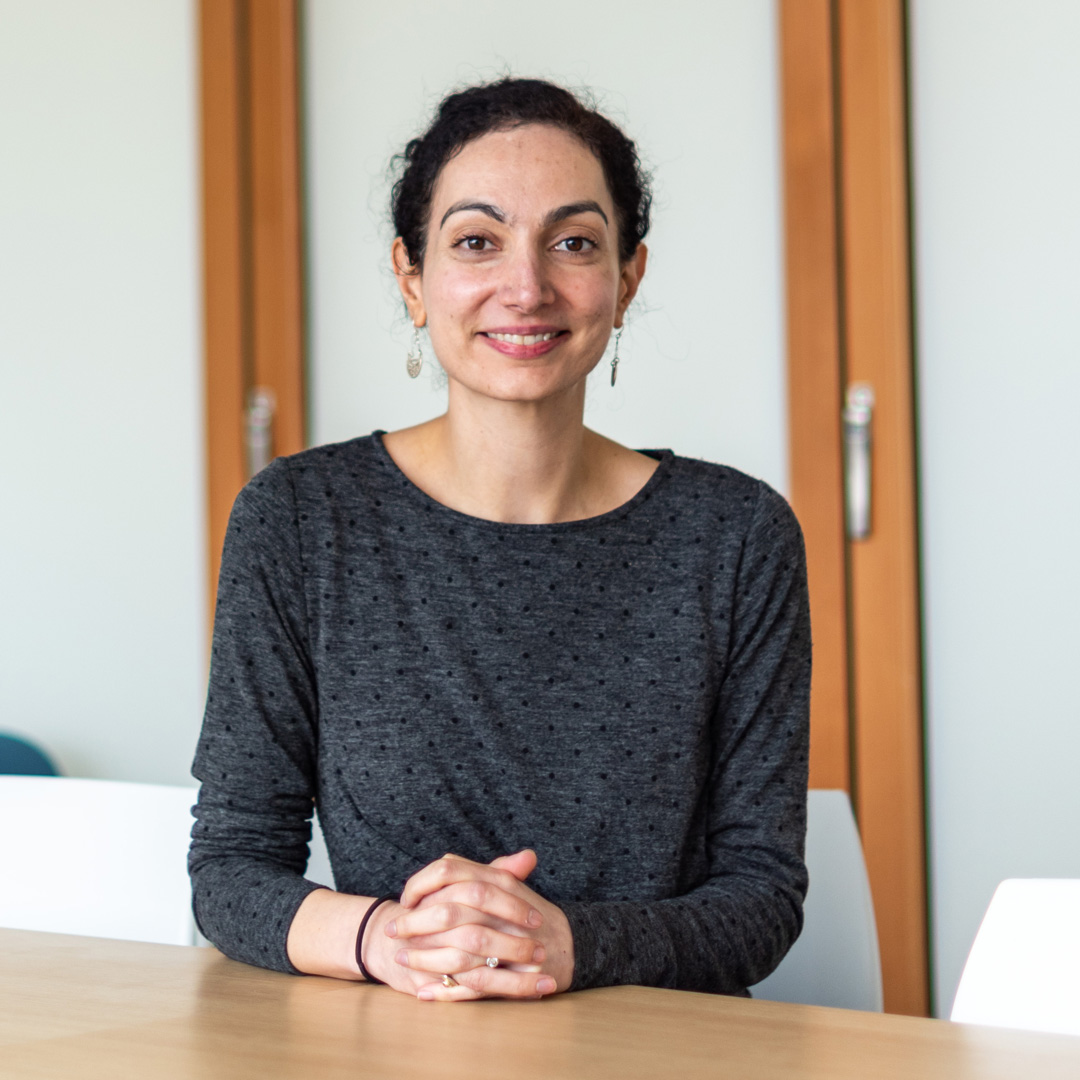 Video interviews have risen in popularity over the years and, due to the pandemic, many employers and residency programs are exclusively utilizing this format in place of in-person interviews. The interview process can feel intimidating. These tips can help alleviate stress on the day of the video interview!
Preparation is Key: Irrespective of the format, the goal of the interview remains the same: to demonstrate how your academic training, relevant professional skills, and interests align with the position. As a result, prepare for commonly asked questions ("Can you tell me about yourself?" "Why are you interested in this position?") in the same way that you would for an in-person interview. In addition, your verbal and non-verbal communication can help you make a positive impression. Just like in an in-person interview, it will be important to smile, make eye contact (in this case, with the camera!), and ask thoughtful questions.  
Conduct a Tech Test:  Before the interview, conduct a test run to ensure that the video platform is properly working on your computer. Many video platforms have a feature that allows you to test the audio and video in order to give you a sense of how you will look and sound during a video call. If not, conduct a run through with a friend or family member and ask for their feedback. Finally, log on to the video platform 5-10 minutes before the interview. Doing so can give you time to address any potential technical issues and prevent delays to the start of the interview.
Location, Location, Location: There are several factors to consider when setting up for the interview. Natural lighting is one the most flattering lighting sources and facing it during a video interview prevents shadows. Also, when choosing a location for the interview, try to find a spot where the background is neutral. If you are unable to do so, many video platforms have virtual backgrounds. If you decide to use one, make sure that it is professional and not visually distracting.
Dress for Success: Although some may argue that you only need to wear a professional top to a video interview, I recommend dressing up from head to toe. Wearing full professional attire can help you get into the right mindset, which often results in feeling and acting more confident during the interview. Moreover, in the unlikely event that you need to step away, you do not need to worry about your fuzzy socks or pajama pants being on display!

For more information on the video interview process, check out this video interview resource on the Office of Career and Professional Development website. To practice your interview skills, make an appointment with our office or check out StandOut, our online mock interview tool. If you have questions about logging in to StandOut, email us at [email protected].
Do you have a career-related question that you would like me to answer? If so, feel free to send an email to [email protected] with the subject line "Career Tip of the Month." Your question may be featured in next month's Tip of the Month!
Hope you all are staying safe and healthy!
Upcoming Events
Time: 12 p.m. - 1 p.m. Pacific Time