Sara's Career Tip of the Month
Hi there! I'm Sara Ayazi. As a career counselor here at the Office of Career and Professional Development, my goal is to help you navigate your career successfully! Each month I write a bite-sized tip on commonly asked career-related questions. You can visit the archive of all of my tips. Or, to receive these monthly tips via email, sign up for our email list.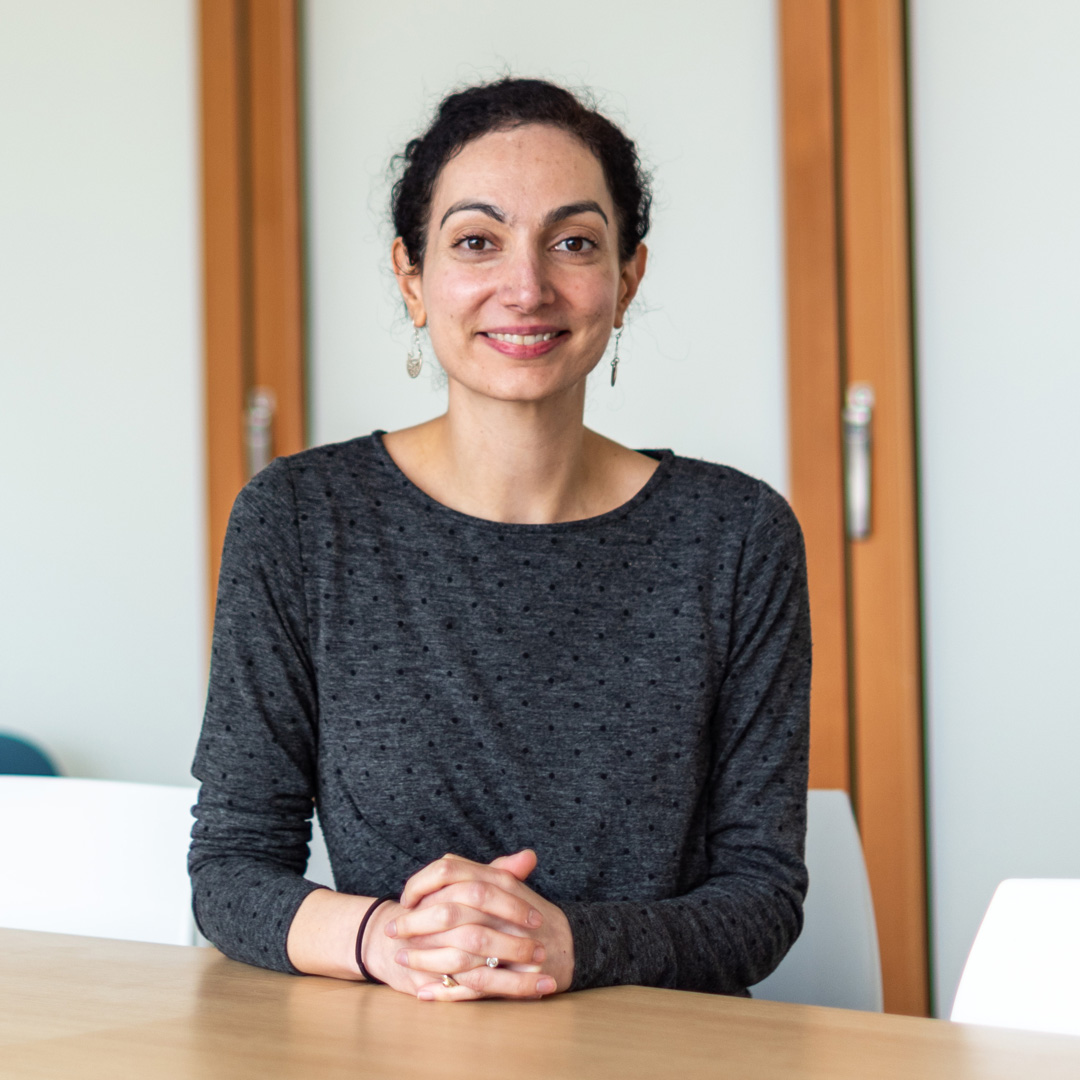 I recently received a question regarding how to approach one of the most dreaded types of interview questions--the behavioral interview question.
Examples include:
Tell me about a time when you disagreed with a colleague.
Tell me about a time you made a mistake and had to tell your PI/preceptor.
Tell me about a professional disappointment and how you handled it.
Behavioral interview questions have increased in popularity over the years and are based on the premise that past behavior predicts future performance. These questions are hard because, as you can see from the ones above, they deal with a problem or difficult challenge. And, many of us don't enjoy talking about professional mistakes or disagreements during the course of an interview (or ever).
One way to go about responding to this question is to understand the motivation behind it. The interviewer uses behavioral interview questions to evaluate your problem-solving skills. They are looking to see how you have responded to these challenges in the past so that they can determine how you would address similar situations if you worked with them.
In addition to highlighting your problem-solving skills, each response is your opportunity to illustrate a relevant skill or quality that the interviewer is looking for. Take, for example, a question regarding a disagreement with a colleague. The interviewer is trying to assess your communication skills and ability to effectively manage conflict. For a mistake you made, the interviewer wants to determine if you are self-aware, able to take responsibility for your actions, and learn from this experience.
There is a formula for answering behavioral interview questions called ABAR:
Approach: Lead with your general approach to dealing with these types of situations.
Brief Background: Provide a brief background of the issue.
Action: Walk through the steps you took to address the issue and showcase how you used a particular skill and/or demonstrated a quality that they are looking for (e.g., communication, ability to manage stress/conflict).
Results: What was the positive outcome of your actions and what did you learn from this experience?
Here is a sample response to "Can you tell me about a challenging patient/customer interaction?"
Approach: My approach during challenging patient and customer interactions is to pay attention to any concerns, acknowledge issues, and then focus on next steps.
Brief Background: During my rotation at XYZ Pharmacy, we had a situation where a customer became angry because we were out of a particular medication.
Action Steps: I remained calm and listened to the customer's concerns. I asked open-ended questions to better understand their situation and acknowledged their feelings of frustration. Once I better understood the situation, I thanked the customer for sharing and apologized for the inconvenience. I offered several options including initiating a prescription transfer to their pharmacy of choice.
Results: By the end of the conversation, the customer thanked me for listening and was no longer visibly angry. From this experience, I learned that there are always things outside of my control, but it helps to think of what is in my control and do that to the best of my ability. And what I can control is how I respond to a situation, including finding ways to provide my patients and customers with a positive experience.
Below are three tips for tackling behavioral interview questions:
Lead with your approach:
A lot of people start this response with a discussion of the situation. I recommend starting with your general approach for two reasons.
The first 30 seconds of your response to any question is the most important because that is when you know you have the listener's attention. By leading with an overview of your approach, you front load your response with information that is highly valuable to the interviewer.
The second reason is because it shows self awareness to take a step back and reflect on your general approach to these challenging situations. Basically, by starting with your general approach, you are showing the interviewer that you have reflected on your past experiences and identified the tools in your tool belt to address situations like this. And, if you work with them, you will know what tools to use if faced with a similar situation.
Keep the background brief:
A common mistake when responding to this question is when applicants spend a lot of time on the background which does not leave much time to focus on the action steps and result. And the action steps and results are the most important part of this response because they showcase your problem-solving skillset. Also, it is very impressive to be able to synthesize a complex situation and distill it down to a couple of sentences!
Identify multiple examples:
Once we understand the framework for approaching behavioral interview questions, the next step is recalling examples from your past experiences that you can use to respond to them. It helps to identify 5-10 examples from your academic/professional experience that showcase your problem-solving skills. That way, you will have multiple examples to draw from during the course of the interview.