We've recently updated our timeline for graduate students in basic and biomedical science PhD programs! It shows the full array of OCPD's programs and resources laid out on the five years of a PhD program in a Gantt-style chart and includes links to our programing and resources.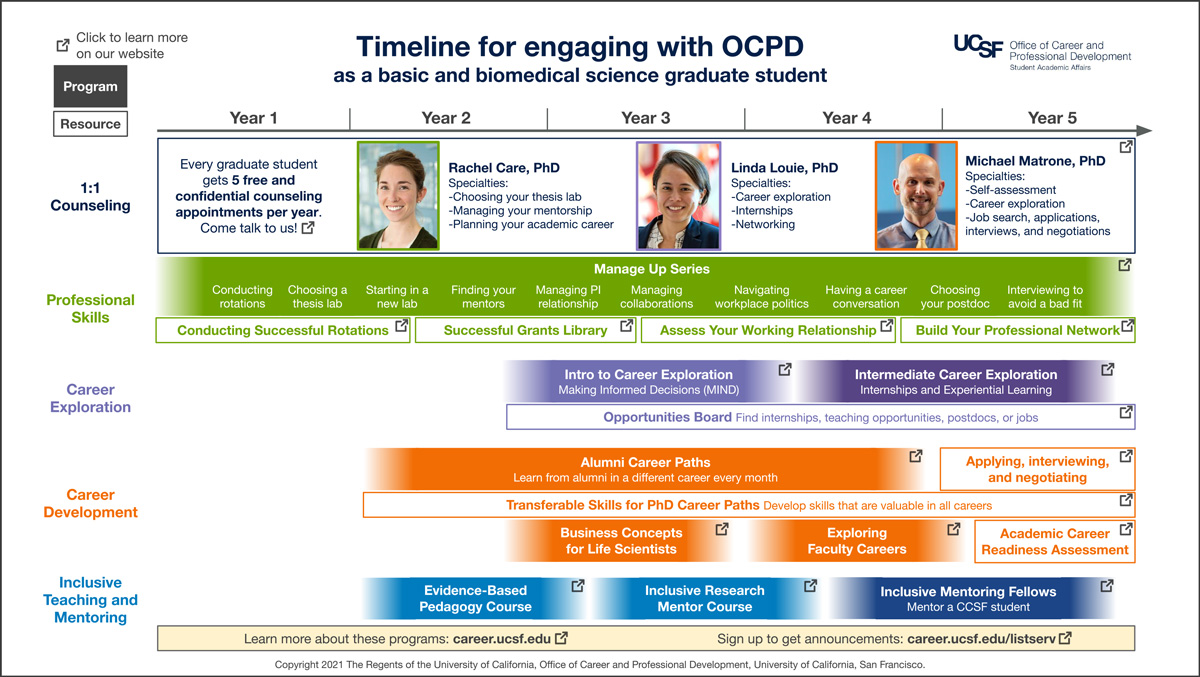 This timeline resource helps students in many ways, including:
Catalogues all of OCPD's resources for graduate students in one place, including counseling topics
Emphasizes that some OCPD programs are recommended for all students, regardless of career plans
Demonstrates how OCPD programs can be taken in conjunction for maximal benefit
Indicates when each OCPD resource is relevant and available to graduate students
Suggests structure for graduate students making yearly plans or career plans
Versions for postdocs and for social and population science graduate students are coming soon too.