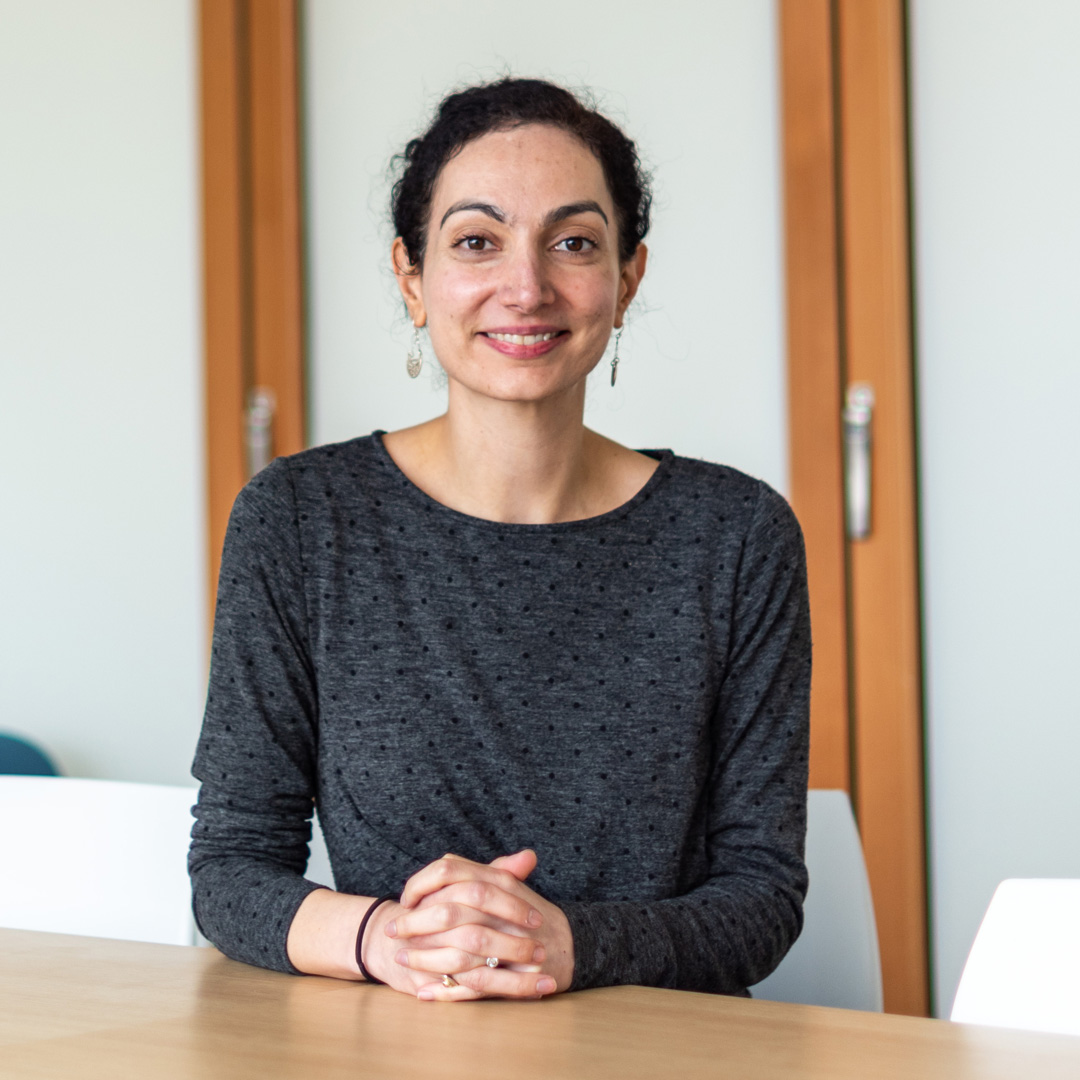 Hi there! I'm Sara Ayazi. As a career counselor at the Office of Career and Professional Development (OCPD), my goal is to help you navigate your career successfully!
Each month, I will be sending UCSF health professional students a career tip. This month's tip is on how to create a networking request to someone you do not know.
As we make our way through these challenging times, in-person opportunities to meet professionals in our desired field have been limited. Due to that, many people are looking for alternative ways to expand their professional network, including finding and connecting with individuals virtually. Contacting someone you do not know takes courage and may feel uncomfortable! These tips can help make the process feel less daunting.
Include your mutual connection in the subject line of the email: If you received a person's name through a referral or have another connection (e.g., attended the same academic institution, worked at the same organization), include that information in the subject line of your email message. People are more likely to open an email from someone that they do not know if they can quickly see that there is a connection.
Clearly state your reason for reaching out: Are you looking for advice on what skills and experiences to highlight in your residency application? Or, learn about the culture of their organization? By clearly articulating your goal for the meeting, the person is better able to assess if and how they can support you.
Set parameters on how long you would like to meet: I recommend requesting no more than 20-30 minutes. Anywhere between 20-30 minutes is a relatively manageable time frame for someone to commit to meeting. Anything more than that may be more challenging due to busy schedules. If you determine that you need more time by the end of your initial discussion, you can always ask about scheduling a follow up meeting.
Keep it short: Your message should be brief and include who you are, a request for an opportunity to meet, your reason for reaching out, and a closing thank you.
Here is a sample request:
Subject Line: Referral from Dr. Lannister
Dear Dr. Snow,
My name is Molly Smith and I am a third-year student pharmacist at UCSF. I am in the process of preparing my application for PGY-1 residency programs. Dr. Lannister recommended that I contact you based on my interest in Winterfell's Ambulatory Care residency program.
Would you be willing to meet with me via Zoom or phone for 30 minutes in the next month? Given that you completed your residency at Winterfell, I would value the opportunity to meet with you to learn about your experience applying to the program, as well as any advice on skills and experiences necessary to succeed at Winterfell.
Thank you for considering!
Warm regards,
Molly
If you do not hear back, or if the individual states that they are unable to meet, don't give up! In this era, people may have limited time to provide additional support. Given that, we recommend identifying multiple individuals to reach out to during this period.
For more support on the networking process, check out the resources on the Office of Career and Professional Development website or make an appointment with our office. Looking for where to find people to expand your professional network? Consider registering for UCSF Connect, the official networking platform for the UCSF community.
If you have a career-related question that you would like me to answer, feel free to send an email to [email protected] with the subject line "Career Tip of the Month." Your question may be featured in next month's Tip of the Month!
I really appreciate the opportunity to be part of your career journey. Hope you are staying safe and healthy!