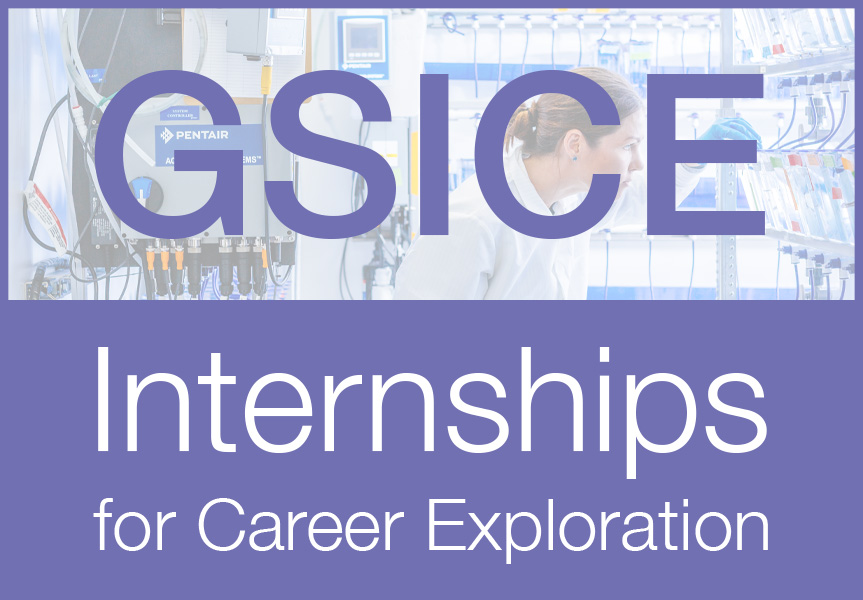 The mission of the Graduate Student Internships for Career Exploration Program (GSICE) Program is to support mentored career exploration by providing career planning and internship opportunities for UCSF's basic and biomedical PhD students so that they can make free and informed career decisions by the time of graduation.
Offered to post-quals UCSF PhD students, GSICE is designed to equip participants with the tools, skills, and knowledge they will need to identify, secure, and succeed in an experiential opportunity outside of academic research.
The GSICE Program consists of two main components: a one-credit course, and support for finding and succeeding in an experiential opportunity.
---
GSICE is a program at the University of California San Francisco (UCSF) that allows graduate students to do internships outside of academic research.
The GSICE Program are open to students to all UCSF PhD students in one of the following graduate programs at UCSF: Bioengineering, BMI, BMS, Biophysics, CCB, DSCB, Epidemiology, Global health*, History of health sciences*, Medical Anthropology*, Neuroscience, Nursing*, OCS, PSPG, Sociology*, or TETRAD.
Students eligible for internships must have passed their qualifying exams.
Internships are full-time for a period of 3 months and typically occur during one academic quarter (during training or after graduation).
*Note: The GSICE curriculum was originally developed for UCSF biomedical scientists. Course content draws heavily from the perspectives of researchers in the basic life sciences.
Monday, March 2, 2020
12-1 p.m., N-279
Thursday, March 5, 2020
12-1 p.m., MH 2100
Want to get more involved? We are currently hiring a graduate student or postdoc to serve as a Teaching Assistant for the GSICE and MIND programs. Learn more and apply now. 
---
The GSICE program was previously a collaboration between UCSF's School of Medicine, the Office of Career and Professional Development, and the UCSF Graduate Division, and was previously funded by the Gordon and Betty Moore Foundation (Grant# GBMF3384).