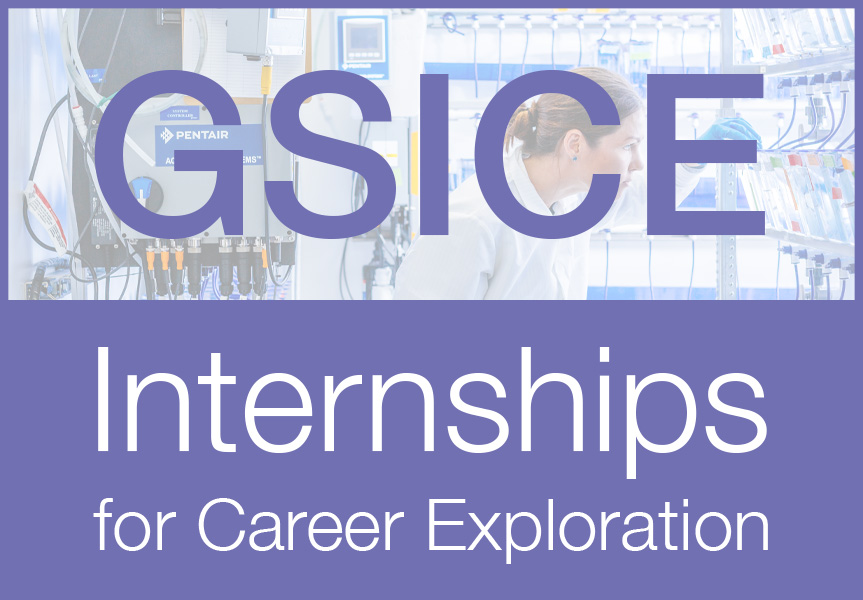 The mission of the Graduate Student Internships for Career Exploration Program (GSICE) Program is to support mentored career exploration by providing career planning and internship opportunities for UCSF's basic and biomedical PhD students so that they can make free and informed career decisions by the time of graduation.
Offered to post-quals UCSF PhD students, GSICE is designed to equip participants with the tools, skills, and knowledge they will need to identify, secure, and succeed in an experiential opportunity outside of academic research.
The GSICE Program consists of two main components: a one-credit course, and support for finding and succeeding in an experiential opportunity.
---
About the GSICE Program
The next GSICE class will take place in Winter 2022 (January-March). We will begin accepting applicants for the 2022 cohort on a rolling basis in fall 2021. We welcome any questions or expressions of interest at [email protected]
Please note that the Winter 2022 GSICE course may be held virtually. If so, course materials will be distributed online, and interactive sessions will be held on Zoom. If students are unable to attend the interactive course sessions due to illness, childcare, etc., they may participate asynchronously. 
---
Need Guidance Now? Check out the Self-Paced GSICE Course
Registration for the 2020-2021 GSICE class is currently closed; however, course materials are available as a self-paced six-week program. We invite you to try out the course on your own schedule! All UCSF graduate students and postdocs are welcome to participate. You can begin "Virtual GSICE" anytime. 
---
The GSICE program was previously a collaboration between UCSF's School of Medicine, the Office of Career and Professional Development, and the UCSF Graduate Division, and was previously funded by the Gordon and Betty Moore Foundation (Grant# GBMF3384).